3 TONS SINGLE CABIN TRUCK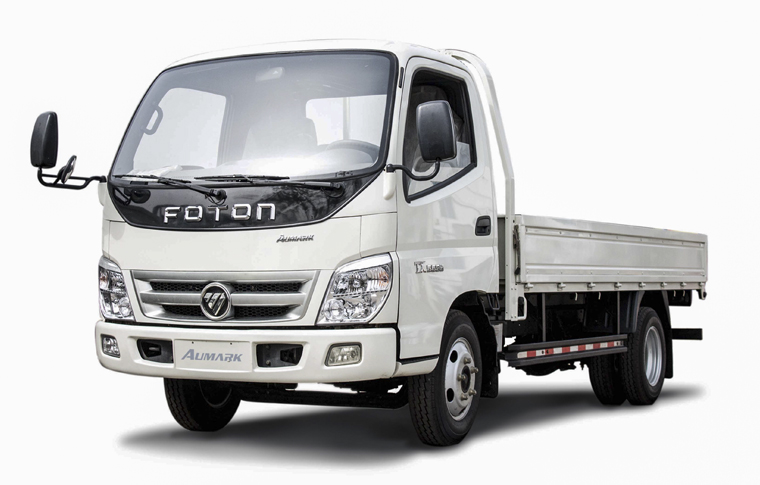 Aumark TX is equipped with a Lovol 4JB1 engine and other advanced technologies. The vehicle's digitally controlled, common rail direct injection diesel engine is based on the BOSCH ECU module. The engine is powerful yet environmentally friendly with a great fuel economy. It was constructed with new, special materials resulting in a noticeable increase in durability. The Aumark TX is the perfect choice for customers seeking high-end technology and a reliable performance.
AUMARK TX WORLD – CLASS TRUCK FROM FOTON & CUMMINS AUMARK TX Light-duty trucks are durable and reliable due to integrated, tried-and-tested European technologies.
Isuzu Technology
This model features a high-end Isuzu transmission system. Its weight has been optimized and it allows for a smooth shifting experience. The engine includes the latest generation of turbochargers for reduced vibration and reduced engine noise The engine also features the new VE pump technology, which keeps costs at a minimum and accepts a wide range of oils.
Ergonomic dashboard
The dashboard was designed with usability and accessibility in mind. In-dash controls were made user-friendly for everyone to understand and operate.
Reading Light
interior reading lights, interior lighting soft lighting protection
Storage Space
The whole car ample storage space, easy debris storage.
Power Windows
Traditional crank handle bar levers have been upgraded to power windows for safety and ease of use.
Cabin
Single row seat tiltable
DImension
Overall dimensions (LxWx H)mm
5995X1900X2260
Inner dimensions of cargo body (LxWx H)mm
4230x1810x380
wheel base (mm)
4x2
wheel track (front/rear) (mm)
1
Min ground clearance
>181
Weight
Curb weight (kg)
2510
Rated payload (kg)
3800
Person in cab
2
Gross vehicle weight (kg)
6310
Performance
Max speed (km/h)
95
Max slope of climb (%)
>30
Fuel consumption (L/100 km/h)
<12
Min turning diametre (m)
<14.5
Engine
Type
Four cylinder, in-line, turbocharging, middle cooling
Displacement (L)
2.771
Rated Power (kw/rpm)
76/3600
Rated torque (N.m/rpm)
225/2200
Gearbox
Model
5-26
Speed ratio
1:5.594,i2:2.814,i3:1.660,i4:1.000,i5:0.794,iR:5.234
Clutch
Type
single disc, dry type, diapharm springl ℘250 ℘ 160
Axle
Type/Main reducer ratio
Whole banjo type, Spreed ratio/6.142, use 4tons rear axle
Suspension
Front suspension / leaf spring number
non-independent suspension, leaf spring 7
Rear suspension / leaf spring number
leaf spring non-independent suspension, with auxilliary leaf spring, 5 + 4
Steering Gear
Type
Mechanical circular ball
Braking system
Service brake
Front disc, rear drum (hydraulic dual circuts)
Parking brake
Central drum brake
Auxilliary brake
Exhaust brake
Wheels and Type Size
6+1 /7.00r16
Rated voltage
12V
Electric Device
Battery
80Ah
Fuel Tank (L)
120 (Aluminium)
Basic Equipment
Silicon oil clutch fan, Rivet frame, Adjustable steering wheel, Hydraulic operation with clutch booster, central drum brake, exhaust brake, power steering, radio
Optional
Air Conditioner