VAN VIEW - 2 SEATER BUS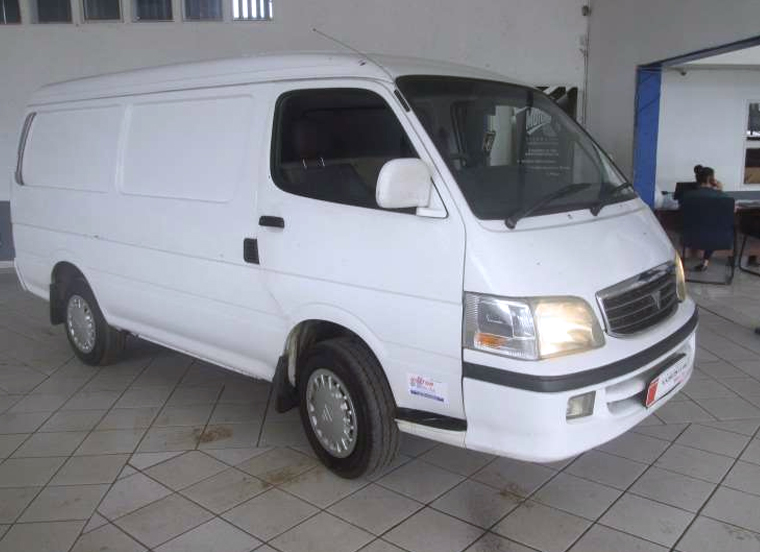 Foton's View C1 minibuses are extremely safe, comfortable and affordable. They have gained the reputation of being the most fuel-efficient minibuses. Continuously, the View C1 has satisfied various demands and has provided customers with an efficient solution for short-haul passenger transportation and business operations.
POWER
Diesel Engine 4JB1T
The BJ493Q features a continuously variable valve train. Emissions are in line with Euro IV standards and fuel consumption is only 7.2L/100km. The engine has a maximum power of 95KW and the largest torque is 186nm. The engine capacity is 2.0L.
Gasline Engine 4Y
The diesel engine combines strong power with low costs, making it the top choice among light vans and minibuses. The engine reaches a maximum power of 68KW and a maximum torque of 202nm. The engine displacement is 2.8L.
Load capacity
The View C1 has a great payload capacity. It combines the highest safety standards with maneuverability and comfort.
Suspension system
The suspension system is based on the latest technology. The View C1 is equipped with 4+1 rear plates, which is one additional plate compared to similar vehicles.
Stability and safety are guaranteed.
ABS+EBD
The View C1 features a four-circuit protection valve system as well as an enhanced brake master cylinder and break wheel cylinder. As a result, the left/right and front/rear break balance is optimized and allows for a safe driving experience. The braking distance is only 28m when driving at up to 60km/h.
Brand
VIEW CS2
Type
BJ6549B1PDA-A
Body
Wide-body & High roof
Back door
Lifted back door
Sliding door
Single sliding door
Model(CUMMINS)
F2.8
Fuel type
Diesel
Power(Kw/rpm)
96/3600
Torque(N·m/rpm)
280/(1400~3000)
Displacement(ml)
2780
Transmission
5MT
Main technical parameter
Dimension parameter
Design body external dimension(mm)
5380×1920×2285
Wheel base(mm)
3110
Mass parameter
Total mass (kg)
3400
Kerb mass(kg)
2255
Capacity (Person)
3
Power performance
Max.speed(km/h)
≤145
Fuel economy
Integrated operating condition of 100 km fuel consumption (full load)(L/100km)
≥9.4
Function configuration
Chasis system
Wheel assy
Tyre
195R15C
Steel ring+Cover
●
ABS+EBD
●
Interior trim
Type
Ordinary gray
●
Polyurethane + non-woven
●
Steering wheel
Adjustable angle of the steering wheel
●
Ordinary PU
●
Carpet assembly
PVC
Seat fabric Knitting
●
Three-point seat belt of side seat
●
The number of sun visors
2
Body and accessories
Number of side sliding door
2
Front and rear bumpers Body colored Back door
bumpers(Without striae)
●
Blind window
Back door
Glass
Transparent glass
●
Window of body
Side sliding door
Sliding window / level the window (Sliding window)
Body
Number of Sliding window (1,Right front).
Door lock
Remote control central locking (Integrated key)
●
Window
Manual
Outside rear-view mirror
Manual
●
Outside rear-view mirror housing
Side to body colour
●
Rear attachment
Rear wiper+Rear washer
●
Rear Mirror
●
Rear defroster
●
Safety
Airbags
Driver and Passenger
●
Lamps and lanterns
Front fog lamp and high-mount brake lamp
●
Body sound and light alarms
●
Comfort
Air-conditioner system
Air conditioner
Front and Rear
Warm braw
Front and Rear
Each row independent outlet
Audio device
Radio + AUX + USB
●
CD
●
4
●